Activities
In the "Area Campus MOGAMI", Yamagata University students and regional people collaborate together to gain the problem solving skill and to accomplish the regional activation.
1.Education
(1)First-year Education "Fieldwork in the MOGAMI area"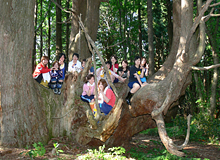 Our original class called "Fieldwork in the Mogami" is the unique experiential learning based on the activities in the regional area. Students stay in the regional area for 3 days and collaborate with regional people to discuss the solution of the social issues in the regional area. "Nature", "Culture" and "History". There are a lot of resources to learn. Yamagata University and the local government in the MOGAMI Area collaborate toward the regional activation and the authentic learning in the real society.
(2)Advanced Classes
 We conduct several advanced classes based on "Fieldwork in the MOGAMI Area" to accomplish the further skills of problem solving.
2.Mogami Activation Concern
(1)Town Meeting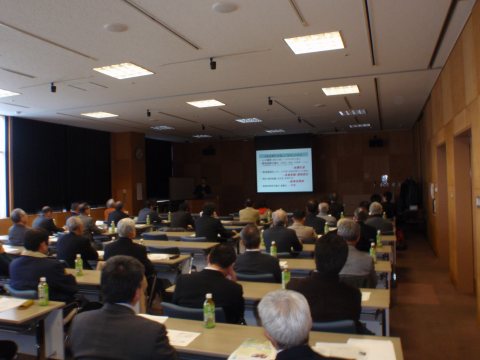 Every December, regional people in the Mogami Area and Yamagata University hold the conference called "Town Meeting" to share the idea toward the regional activation.
(2)Mogami Cooperation Volunteers
Mogami Cooperation Volunteers are the members who support activities such as educational event for children, regional festival and so on. Volunteers belong to the official volunteer organization in Yamagata University.
(3)Yamagata University Tour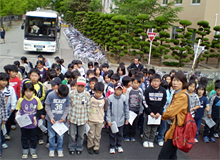 Due to there is no Higher education institution in Mogami area, we invite children to Yamagata University Tour. In the tour, children can observe some classes and join some activities such as science experiment.