Course Schedule
平成25年度の「フィールドワークー共生の森もがみ」のスケジュールは、次のとおりです。
Contents
First Semester
Second Semester
(1)Orientation

April 15th
16:30〜
October 3rd
16:30〜
(2)Preparation

May 7th
16:30〜
October 17th
16:30〜
(3)Fieldwork
May18th-August 9th
October 26th-January 12th
(4)Final Presentation
July 27th
16:30〜
February 7th
16:30〜
(1)Orientation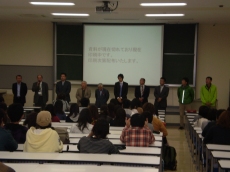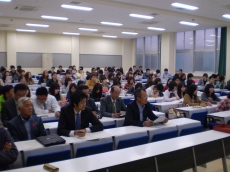 In the orientation, the regional person in charge presents the detail of the each program. According to their presentation, students chose the program they want to join.
(2)Brief Meeting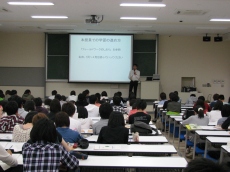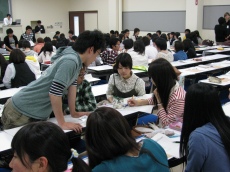 In the brief meeting, students have the icebreaking activity with their group members and confirm the detail of the program.
(3)Join the Fieldwork
They join overnight fieldwork for twice a semester. Students are required to write the activity report.
(4)Final Presentation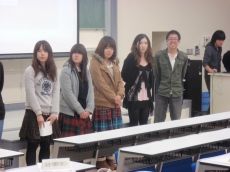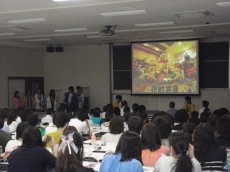 Final Presentation will be hold at the end of the semester. All groups present what they have learned from the fieldwork and what they can do for Mogami Area.